Blooms for Bees!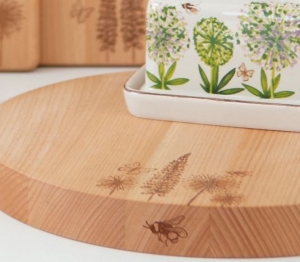 How to Bee friendly....
Cottage Garden is a range of kitchen gifts FSC® certified natural wood serving boards and utenils inspired by traditional British blooms and our respect and need to save native flowers and insects.
Did you know that Bees are pollinators and play a critical role in healthy ecosystems essential for all our food production.
Pollinators are worth £690 million per annum to the UK economy according to the WWF and more than three quarters of the world's food crops are in part dependent on them.
For more information on how to bee friendly take a look at this https://www.wwf.org.uk/updates/how-bee-friendly