T&G on trend at Ambiente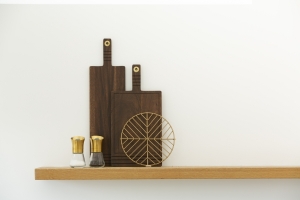 Ambiente Trends 2020 is one of the highlights at the world's leading consumer goods exhibition. What are the new styles, materials, themes and product mixes for the coming year? The answers can be found at Ambiente, from 7 to 11 February 2020.
T&G's Deco range of sophisticated serving, sharing and dining pieces in natural wood with texture style and detail of sharpky defined lines with art deco geometric influence.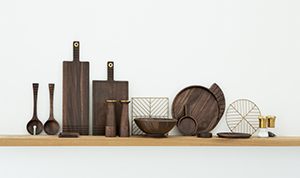 Ambiente Trends cover a broad spectrum, offering an overview of the entire industry and its new products. These will be researched and curated for Messe Frankfurt by the design studio Stilbüro bora.herke.palmisano. The studio will be sifting through the most ground-breaking influences in the areas of design, art, architecture, fashion and lifestyle. Products for the three trendworlds will be selected from the collections of nearly 4,500 Ambiente exhibitors, providing a tangible experience of future trends. "Trends are the outcome of aspirations and needs that arise from changes in our environment. These aspirations express themselves in new or rediscovered shapes, patterns and functions. "Ambiente Trends are identified for us each year by the design studio Stilbüro bora.herke.palmisano. They help our visitors at Ambiente to prepare thoroughly for the coming business year," says Nicolette Naumann, Vice President of Ambiente. For 2020 the design studio has selected three thematic trends to present at Ambiente: shaped+softened, precise+architectural and artistical+diverse.
Come and take a look at the Trend Show, Galleria 1 at Ambiente #ambiente20