Crate Expectations from T&G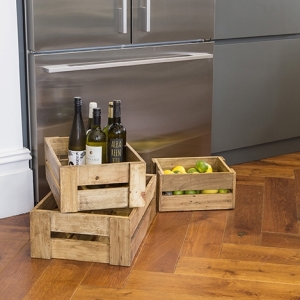 Crate Expectations.....
Looking for storage solutions for the home?
With so much choice T&G have a storage solution to keep any room in the home organised.
Choose from a range of wooden crates large and small as featured in Period Living Magazine, with vintage text or without, wireware baskets and even wooden table tidy and worktop solutions.
The versatility of T&G's crates means they can store all sorts of bits and pieces....you can even create exciting displays!